Trend Graphing
I. Introduction
The Data Graphing feature allows for the visualization of both current and historical data.
II. Creating a Trend Graph
Select either the Historical Data Graph or Real Time Graph tab located at the top of the form

Select the

Group

for the desired tag from the

Group

dropdown box

Select the

Tag Description

for the desired tag from the dropdown

Tag Description

box

Click the

Add

button located to the right of the Tag Description to add the tag to the graph

Repeat the above steps to add additional pens to the graph (

a maximum of 16 pens is allowed

)

Click the

Remove

button to delete the last pen added to the graph

Click the

Clear

button to delete all pens from the graph

Click the

Refresh

button to redraw the graph and include the most current data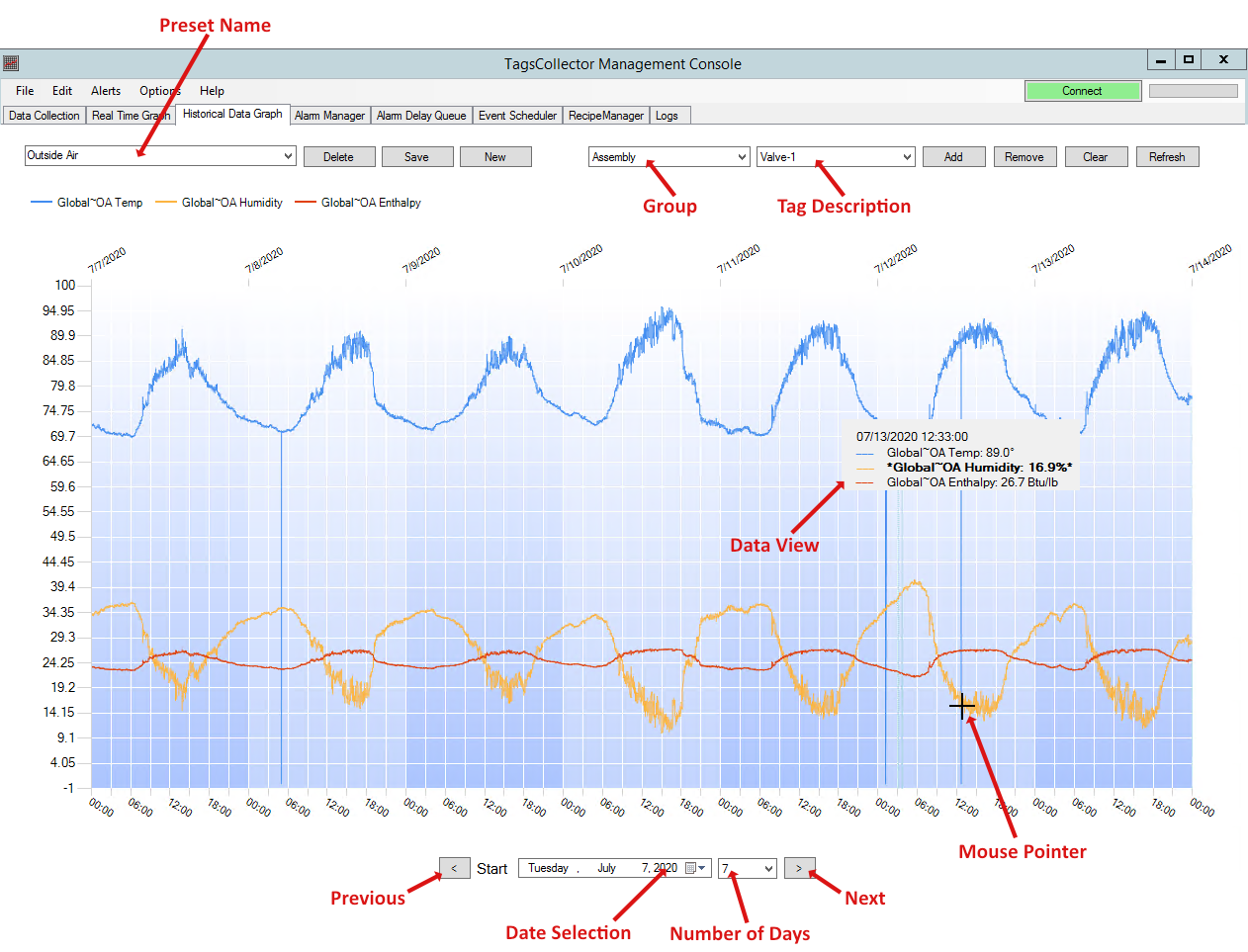 Click the

Date Selection

dropdown box

to open a calendar for selecting the start date of the graph

Click the

Number of Days

dropdown box

to select how many days will be displayed in the graph

Click the

Previous

and

Next

buttons to move the graph forward or backward through time
III. Creating a Preset
Once pen selections have been made using the above procedure you can save the settings in a Preset for future use.
Click the

New

button

to create a new Preset

Click inside the

Preset Name

text box and enter a name for the new preset

Click the

Save

button

to permanently save the new Preset

To permanently delete a preset, first select the preset from the dropdown list, and then click the

Delete

button